You have discovered a wonderful tool to connect your people to your missionaries.
---
At the touch of the screen users will have quick access to your missionaries. Prayer letters, video, prayer card, phone, location, and more.  eMin Resources is your one stop for the Missionary Display System,  Online Giving with GiveSafe, and much more.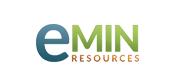 ---
If you are looking to modernize your church without overwhelming your members, look no further!