Interactive Missionary Display Systems
The InTouch Kiosk Missions application is a full featured, multimedia driven, and highly interactive Missionary touchscreen display to keep your members connected to your missionaries around the world.
Connecting Missions
You love to support missionaries. But sometimes it's hard to stay connected with them when they're in the field, perhaps in remote locations. That's where the InTouch Mission Display System comes in.
We provide an interactive way for you and your members to stay up-to-date with missionaries all around the world.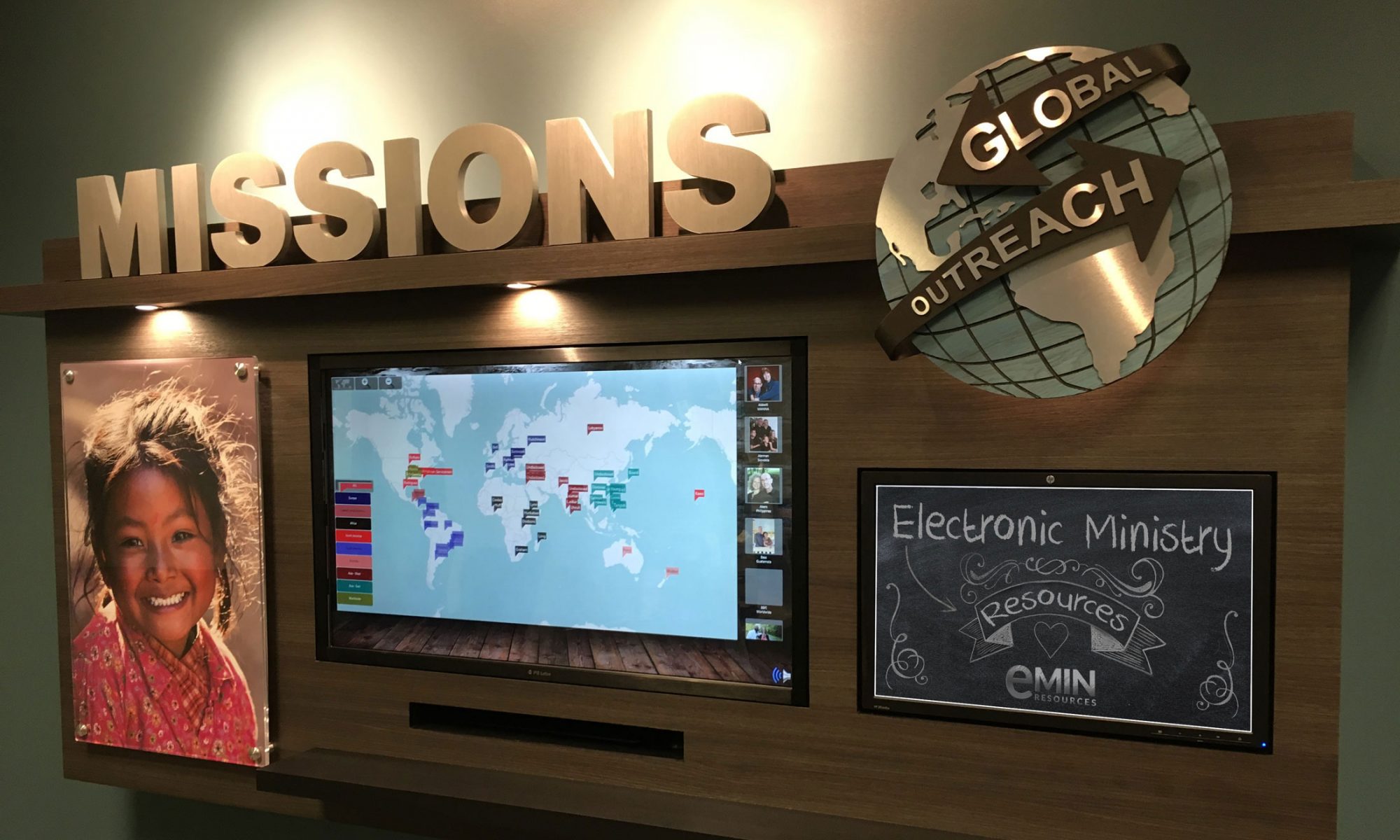 Customizable
Customize the InTouch Mission Display to include the information you want to see.
Clean & Compact
The small form factor PC is perfect for creating a clean and inviting display in your church.
Intuitive Touch
The large touchscreen display is both inviting and intuitive allowing people of all ages to interact with the system.
Support & Updates
Get top-notch support and updates throughout the lifetime of the system allowing for a worry free experience.
Complete System
We can provide your ministry with a complete setup including;
Touchscreen monitor

Heavy duty wall mount

Cables

PC mounting system

Windows 10 Pro Mini PC
We can provide any of the pieces individually as well.  If you have all the hardware you need, we are happy to provide the software if that is what fits your situation.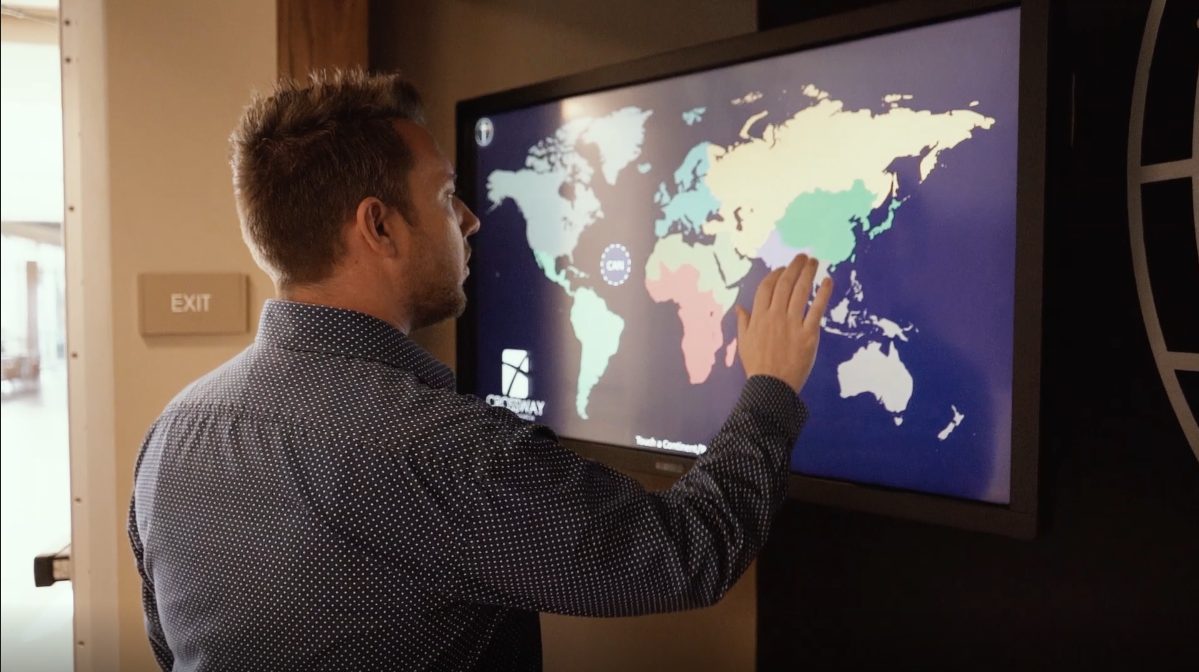 Our church was looking for a missions display TV and we were not really sure which direction to go or who to call. We eventually got a hold of George from eMin resources and set up a meeting with him. I could not believe how helpful and informative they were. They made everything simple and easy. The Touchscreen TV they sell is reasonably priced and the program it comes with is very simple and user friendly. Overall, I am extremely satisfied with the product and customer service. I would highly recommend eMin resources!
Our church purchased this interactive missions monitor in order to provide our members with up-to-date information about the missionaries we support. It has not disappointed. The user-friendly interface allows all ages to navigate through the site easily to find a specific missionary or just learn more about the missionaries we support. In addition, the ability to upload missionary prayer letters and videos allows our members to see their work for the Lord and any needs or prayer requests they may have. This system is both a benefit to the missionary, and those that support missions.
I was thankful for a system that would allow our congregation to interact with our missionaries that was timely, cutting edge and informative. This product is a definite must for churches with a heart for missions.