Interactive Missions Display
The InTouch Missions application is a full featured, multimedia driven, and highly interactive missionary display system. Connecting members to missionaries since 2010!
Thank you for visiting, don't forget to sign up for our newsletter!
InTouch Missions Software
The InTouch Missions software is a powerful tool that engages church missions directors and pastors in supporting missionaries worldwide. With this software, you can create an interactive display system that allows your congregation to easily access information about missionaries through a user-friendly touchscreen monitor. By putting information at their fingertips, you provide a seamless and immersive experience that fosters genuine interaction and connection with the missionaries your ministry or organization supports. Discover how the InTouch Missions software can empower your church to make a lasting impact on global missions.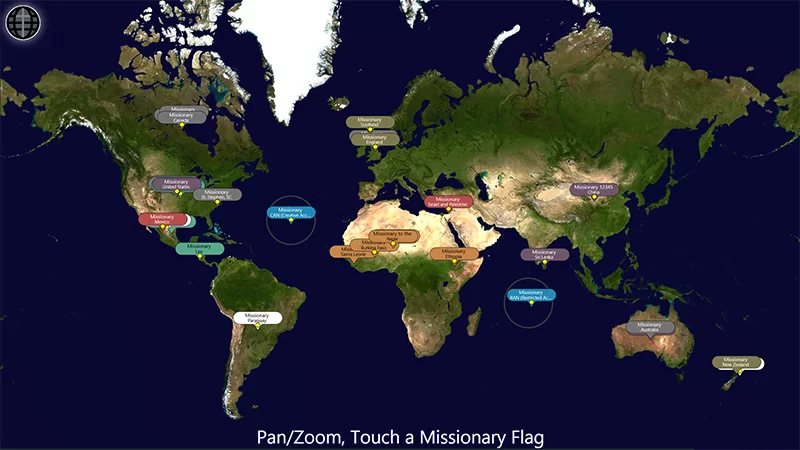 What is an interactive missions display system?
Step into a world of missionary exploration with our captivating interactive mission display system. This cutting-edge technology transforms your church or organization into a hub of engagement and connection. Imagine vibrant digital screens and touchscreens that beckon your congregation to dive into the stories, faces, and journeys of missionaries around the globe.
With a simple touch, your members can embark on an immersive experience, seamlessly navigating through interactive profiles, captivating photos, and compelling videos. They'll feel the excitement as they discover the passions and challenges that drive these courageous messengers of faith.
Our interactive mission display system goes beyond traditional displays on a wall. It invites your audience to actively engage, select specific missionaries or regions, and delve deep into their stories. The power is in their hands to choose the missionaries they connect with most, exploring their backgrounds, projects, and prayer needs.
Prepare for a wave of inspiration, as this dynamic system ignites a flame of compassion and involvement within your church. Watch as your congregation's hearts are stirred, leading to increased missionary giving, volunteerism, and fervent prayer support. Together, let's embark on a transformative journey of global mission engagement through our captivating interactive mission display system.
Mission Connections
Connect your members to the missionaries you support through feature rich information, email access, multimedia, and more. Connect members to missionaries like never before!
Powerful Software
With the remarkable InTouch Missions Software, you have full control over what your users see and experience. This powerful tool empowers you to manage and curate all the content from your missionaries, including letters, information, prayer requests, and more. Not only can you customize the displayed information, but you can also ensure that it seamlessly aligns with the look and feel of your printed and electronic media. Take charge of your missionary communication like never before with the InTouch Missions Software.
Minimalistic Hardware
Our innovative approach utilizes small form factor mini PC hardware, offering you the flexibility to mount and conceal it in virtually any location. This robust hardware serves as the driving force behind our display units, providing reliable performance. Rest assured, our hardware comes with a great warranty and adheres to industry standards, ensuring the highest quality and compatibility with your computer systems. Experience the seamless integration of powerful technology and peace of mind with our exceptional hardware solution.
Touchscreen Display
By incorporating a responsive touchscreen display, our software creates a seamless and unobstructed user experience. This interactive feature enables users to effortlessly engage with the software, navigating through content and exploring functionalities with natural ease. Say goodbye to limitations and embrace a fluid and intuitive interaction with our software, thanks to the convenience of touchscreen technology.
Powerful Hardware
The EMR Mini-PC
The InTouch Mission system is designed to be incredibly versatile and durable, allowing you to place it anywhere you need it. Its flexibility means you can easily hide or mount the mini-pc computer in various locations, ensuring a seamless and visually appealing display without any distracting elements.
With the latest mini-pc architecture, this system delivers powerful performance while remaining compact. It seamlessly integrates with your chosen touchscreen, whether you decide to purchase a new one or already have an existing touchscreen device. The system is compatible with any touchscreen, providing you with the freedom to use your preferred device while still benefiting from the user-friendly Windows operating system.
In summary, the InTouch Mission system offers flexibility in its placement, utilizing a sturdy mini-pc computer that can be easily hidden or mounted. It delivers a distraction-free and visually appealing display, thanks to its seamless integration with any touchscreen. Regardless of whether you have an existing touchscreen or need to acquire one, this Windows-based system ensures compatibility and ease of use.
TouchScreen
The immersive touchscreen allows you to navigate and interact.
Powerful Systems
Our system uses the most powerful hardware and software for a smooth user experience.
Wall Mounted Display
Our displays are flexible and wall mounted to save space in your location.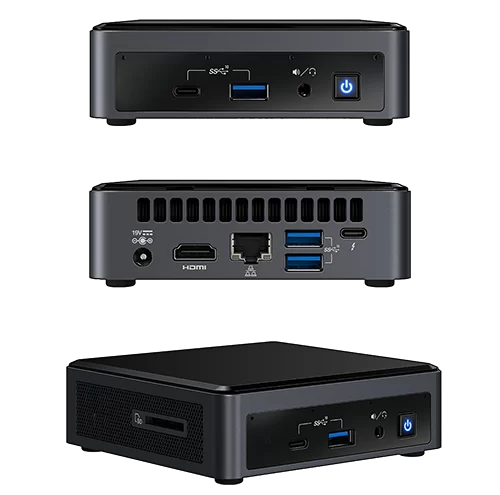 Wall Mounted Display
You have the freedom to decide how you want to present the unit. We are here to assist you in selecting a suitable touchscreen, or if you prefer, you can bring your own. Whichever option you choose, creating an appealing display is effortless with the availability of large touchscreen panels that encourage user interaction.
You have the autonomy to determine the most fitting way to showcase the unit. We are more than willing to guide you in choosing the perfect touchscreen or accommodate your preference to utilize your own. Regardless of your decision, crafting an inviting display is a breeze with the inclusion of spacious touchscreen panels that actively engage users.
https://electronicministryresources.com/products/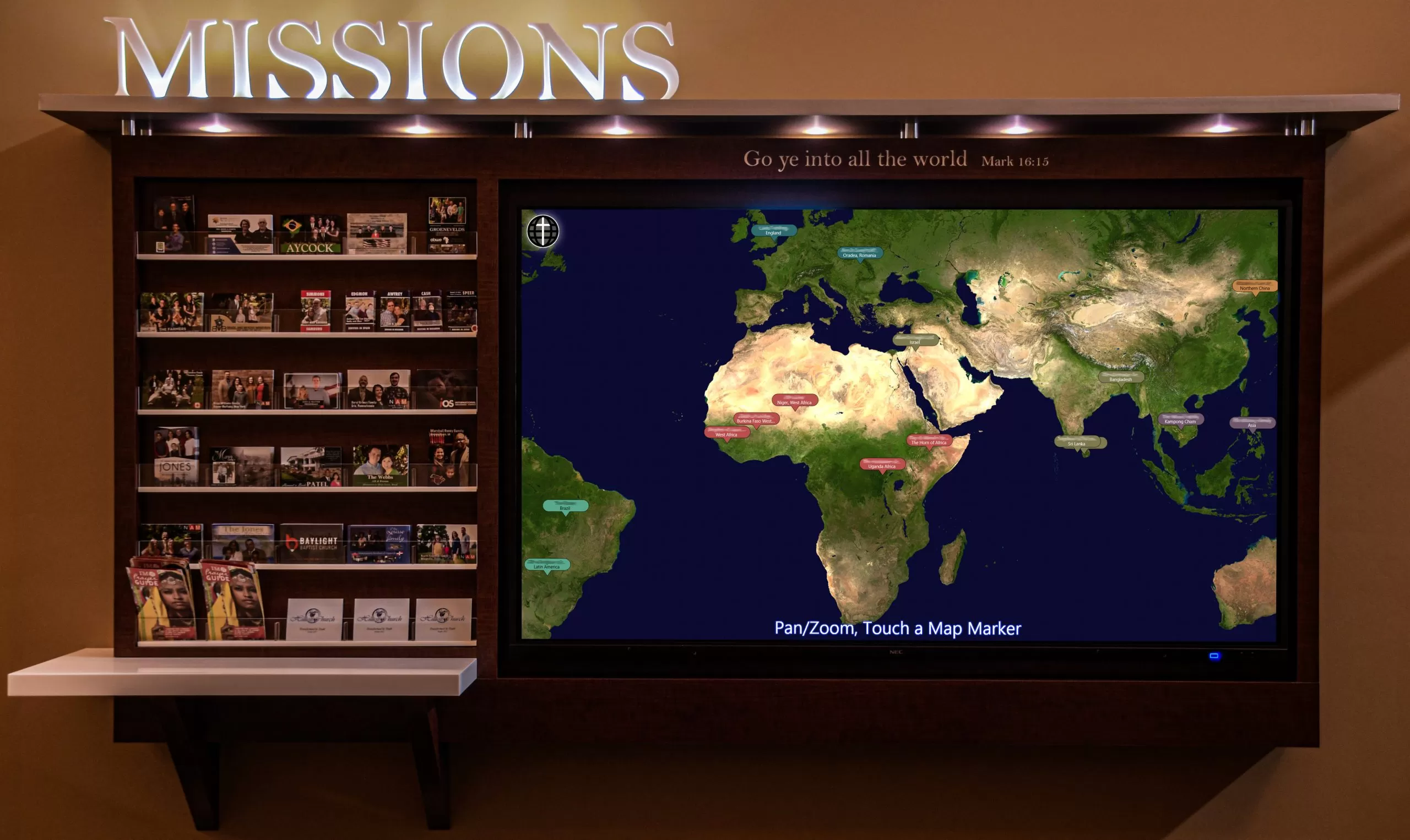 Since 2010, we have been dedicated to facilitating connections between members and missionaries. Our InTouch Missions Display System boasts a rich history, with over 1000 software commits and updates. These enhancements have been driven by invaluable feedback and suggestions from missionaries, pastors, and system users alike. We take pride in continuously refining our system to ensure it meets the evolving needs and expectations of those who rely on it.
Managed Software
Our application updates with one button so you get the latest features and updates.
Feature Rich
We build features you ask for. Based on feedback from users, you'll get an incredible user experience.
Letters
Display letters sent to you from your missionaries.
Multimedia
Display videos and images from missionaries.
Information
Display contact, birthdays, prayer requests & more.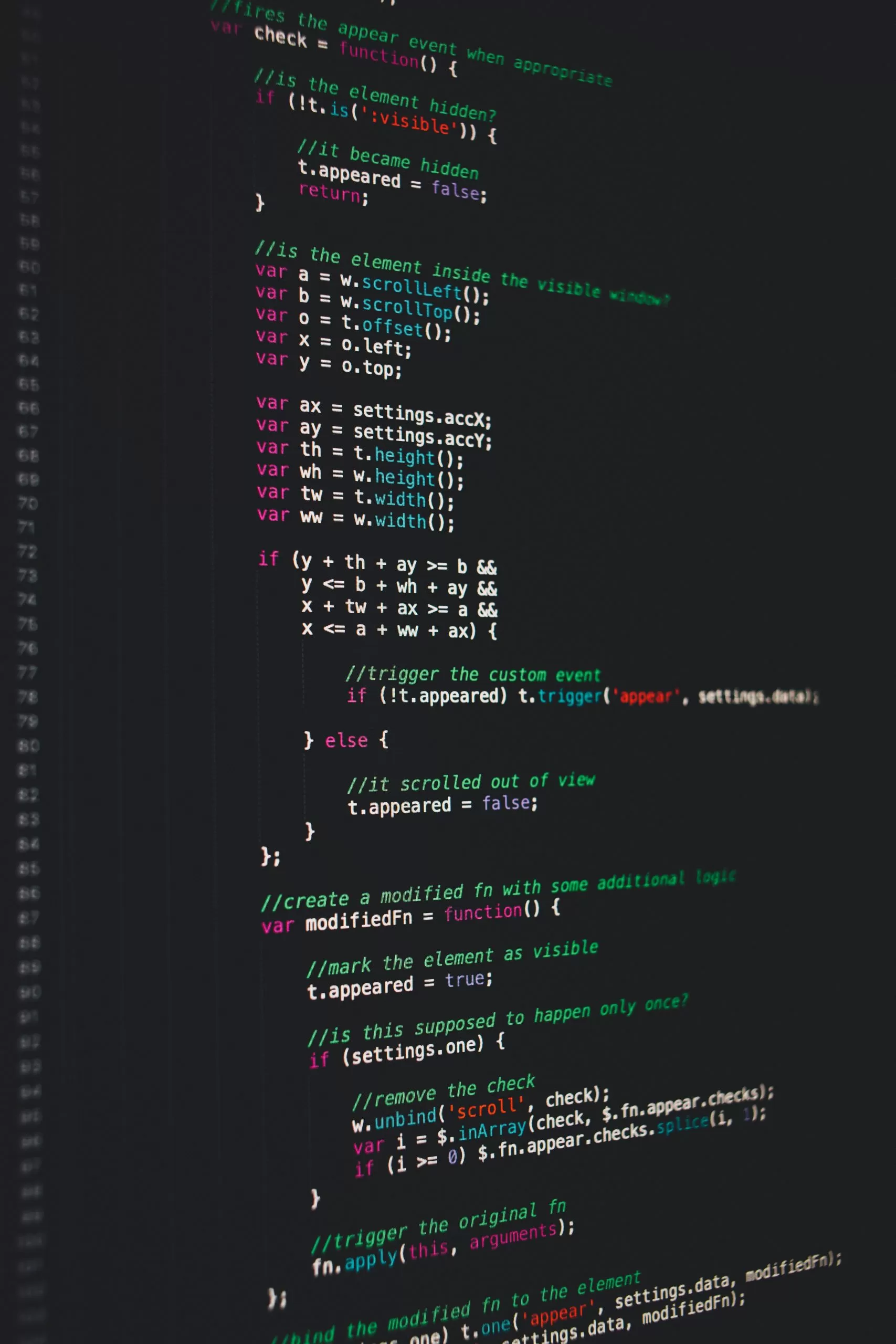 Flexible Display Options
Experience the flexibility of our system with options to bring your own touchscreen display or choose from our wide range of offerings. Whether you opt for a 55-inch, 65-inch, or even a 75-inch display unit, powered by our cutting-edge software, you'll create an engaging environment that entices people to interact and delve deeper into the content. Discover the endless possibilities for immersive learning and interaction through our versatile display units.
55/65/75 Inch Complete System
Included in this system is a high-quality 55-inch touchscreen monitor, accompanied by a durable wall mount designed to withstand heavy-duty usage. Additionally, you'll find a versatile versa plate computer mount, an HDMI cable for seamless connectivity, and an EMR Mini PC. With the clever design, the Mini PC discreetly hides behind the monitor, ensuring a clean and organized setup.
Provide Your Own
We have been providing and servicing computer hardware and software since 1999.  We get some really great pricing on everything we provide.  While we do not force you to use our hardware to run the InTouch Missions application, we do have some recommendations to provide the best experience for your members.
Download Now
Immerse yourself in the world of our Windows 10 compatible software! Take a moment to download and embark on an exciting trial run. We're confident that once you experience the power and versatility of our software firsthand, you'll be captivated by its capabilities. Get ready to fall in love with a software solution that takes your mission-driven endeavors to new heights. Don't miss out on this opportunity to explore and unleash the full potential of our remarkable software!