Download our Software
You can download and install the InTouch Missions application right on your own PC. Take it for a test drive and see all the features for yourself.
Thank you for visiting, don't forget to sign up for our newsletter!
Install
Install  on Windows 10 or 11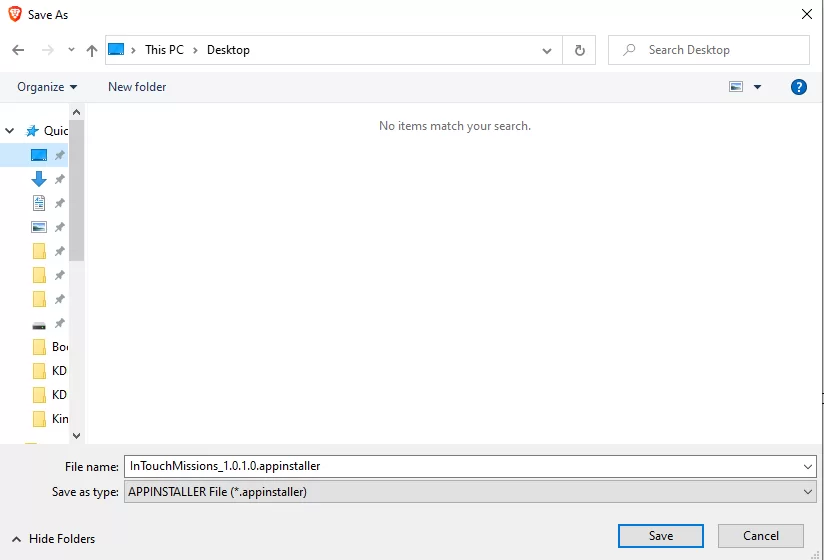 Step 1
Download Software
Click the Download Now button and save it to your local machine. Browse to the .appinstaller file you just downloaded and double click it to launch the installer.
Step 2
Install
Make sure to leave the "Launch when ready" option ticked so the application automatically starts.
Click the Install Button.
The application will launch and finish updating itself to that latest version. Just be patient and leave it running while it's updating.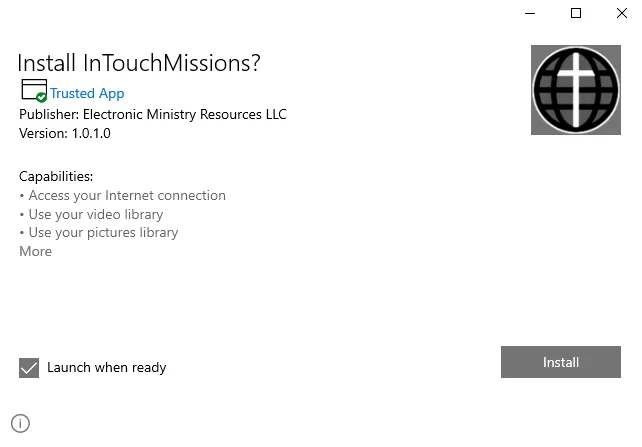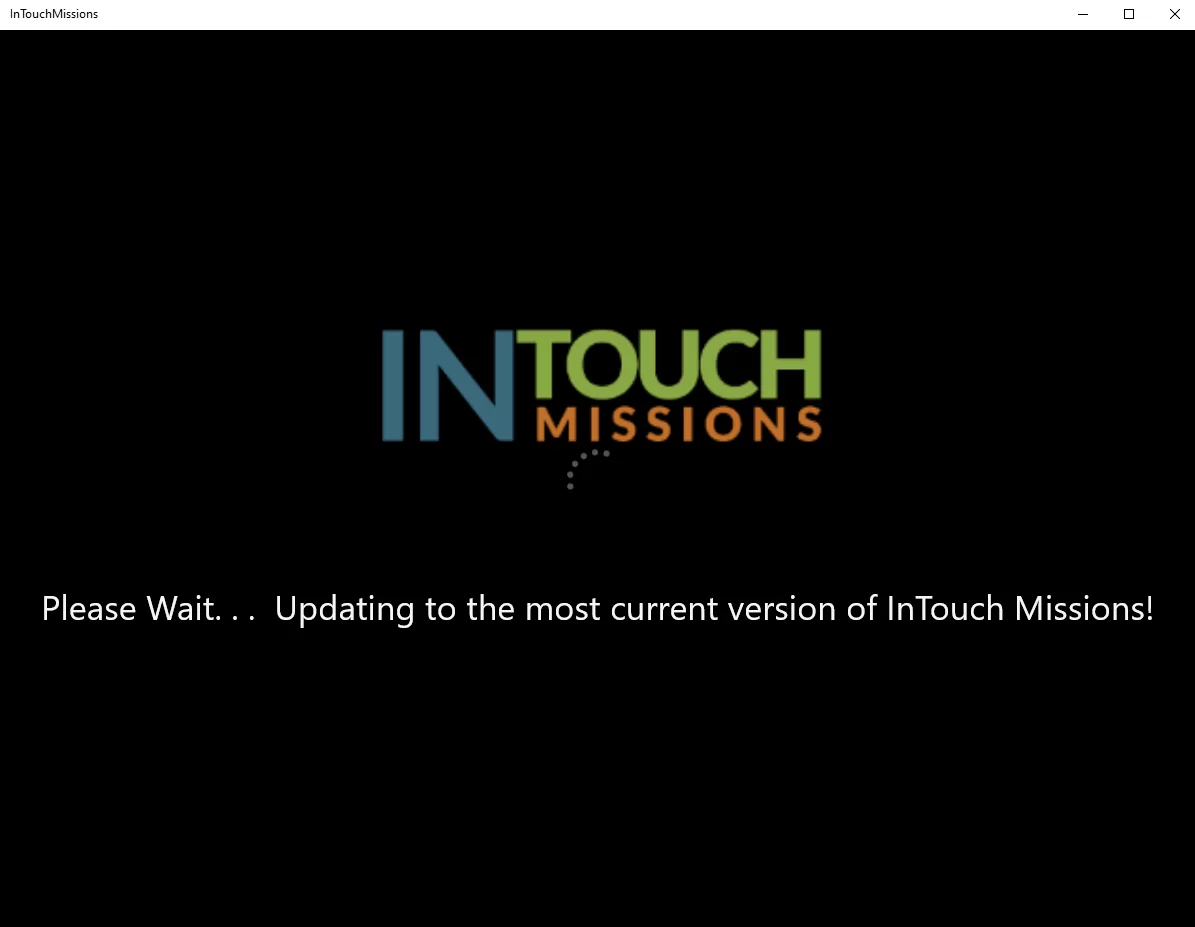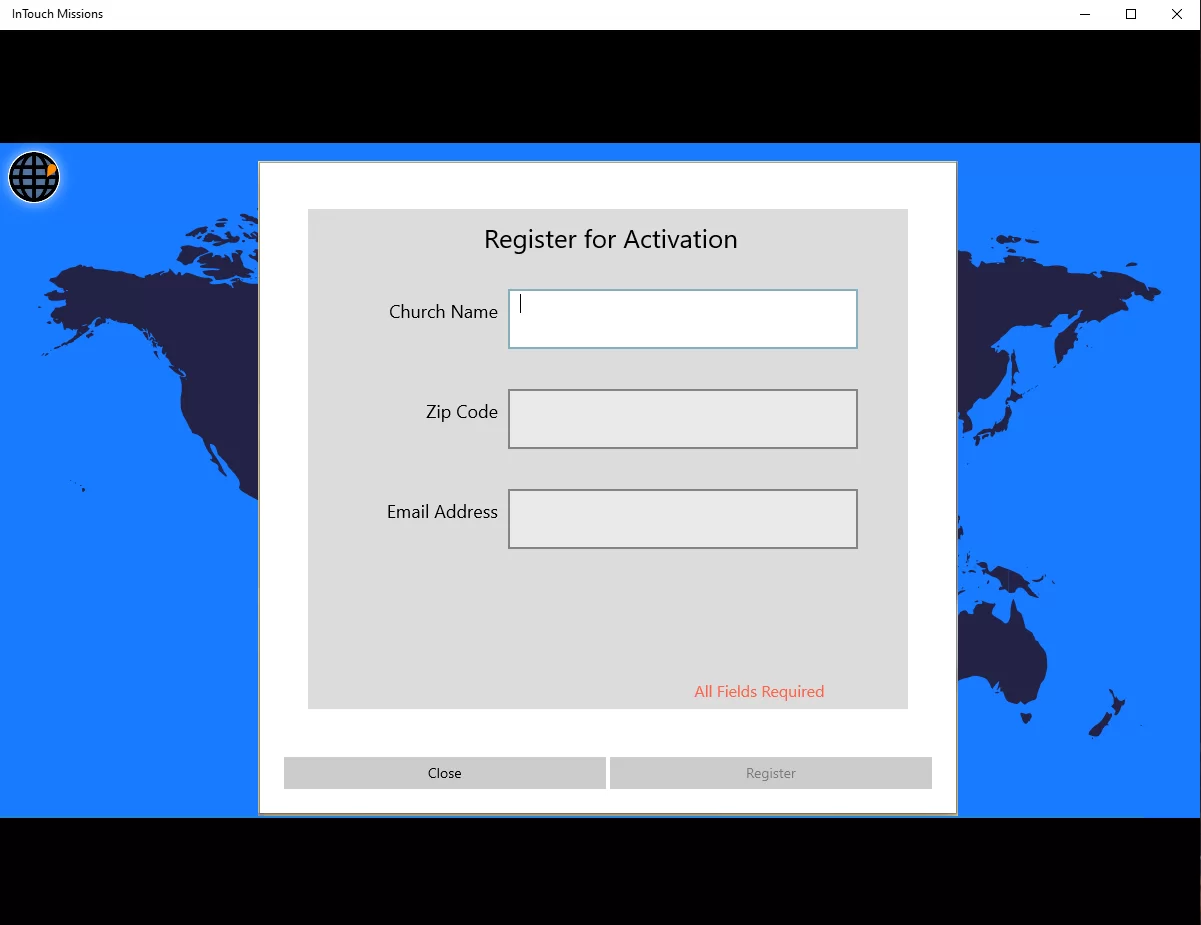 Step 3
Register
Once the application is fully updated, it will relaunch and prompt you to register. You'll register the software by entering your Church name, zip code, and email.
This will grant you a limited license within the application in order to test it out and access all the features.
You can enter in new missionaries, change settings, upload files or documents, and much more.
Step 4
Learn
We have a video library of self-help information on Youtube. Please feel free to browse the videos to learn all about the software and functionality.