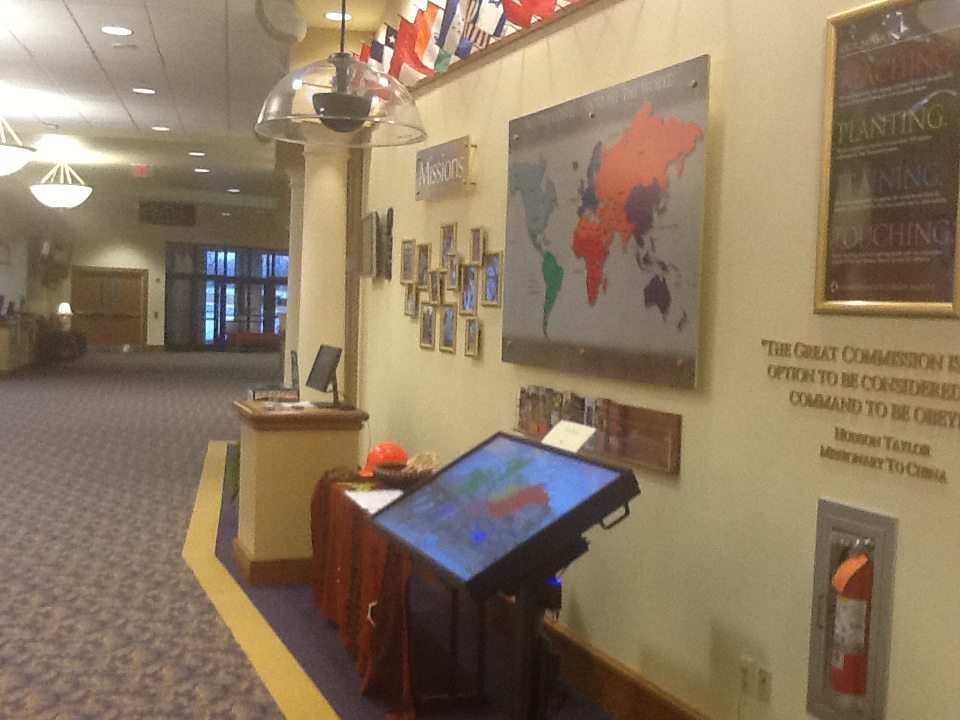 Kiosk
This is a stand mounted 55 inch "Kiosk" setup.  This setup is great for enhancing  an existing Missionary Display area.  The system is commercial kiosk and stand.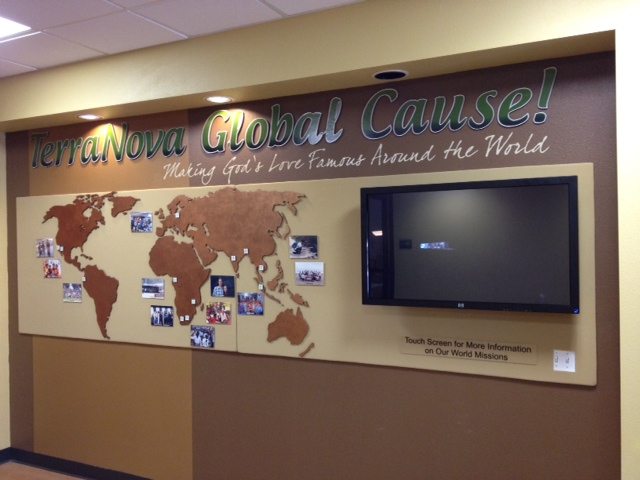 Display Area + Screen
We have featured this build in on several of our marketing materials.  This was a new build in using a local contractor to perform the installation and setup.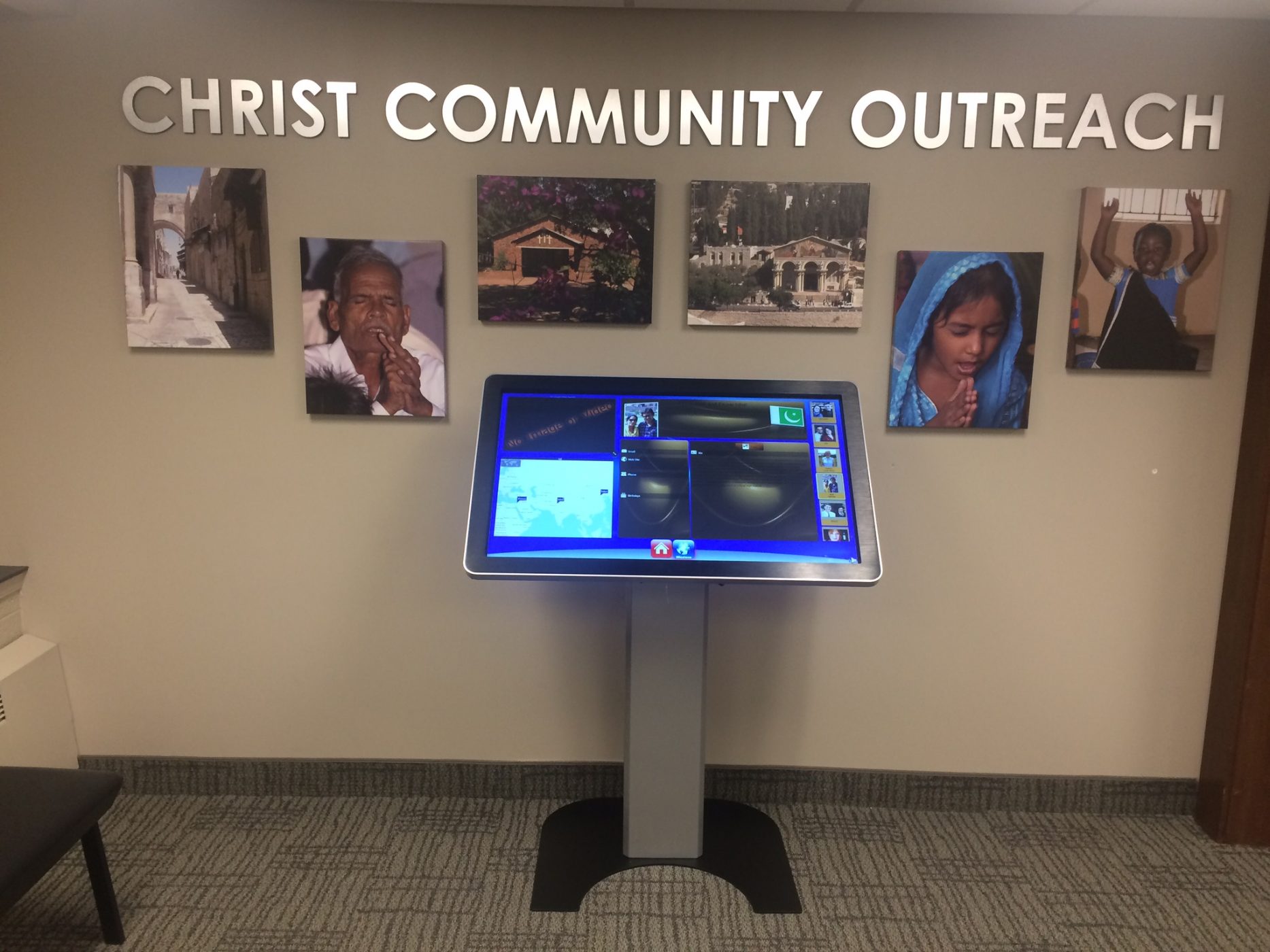 This system was installed by one of our contractors.   Paul provides onsite installation along with system training and other services.